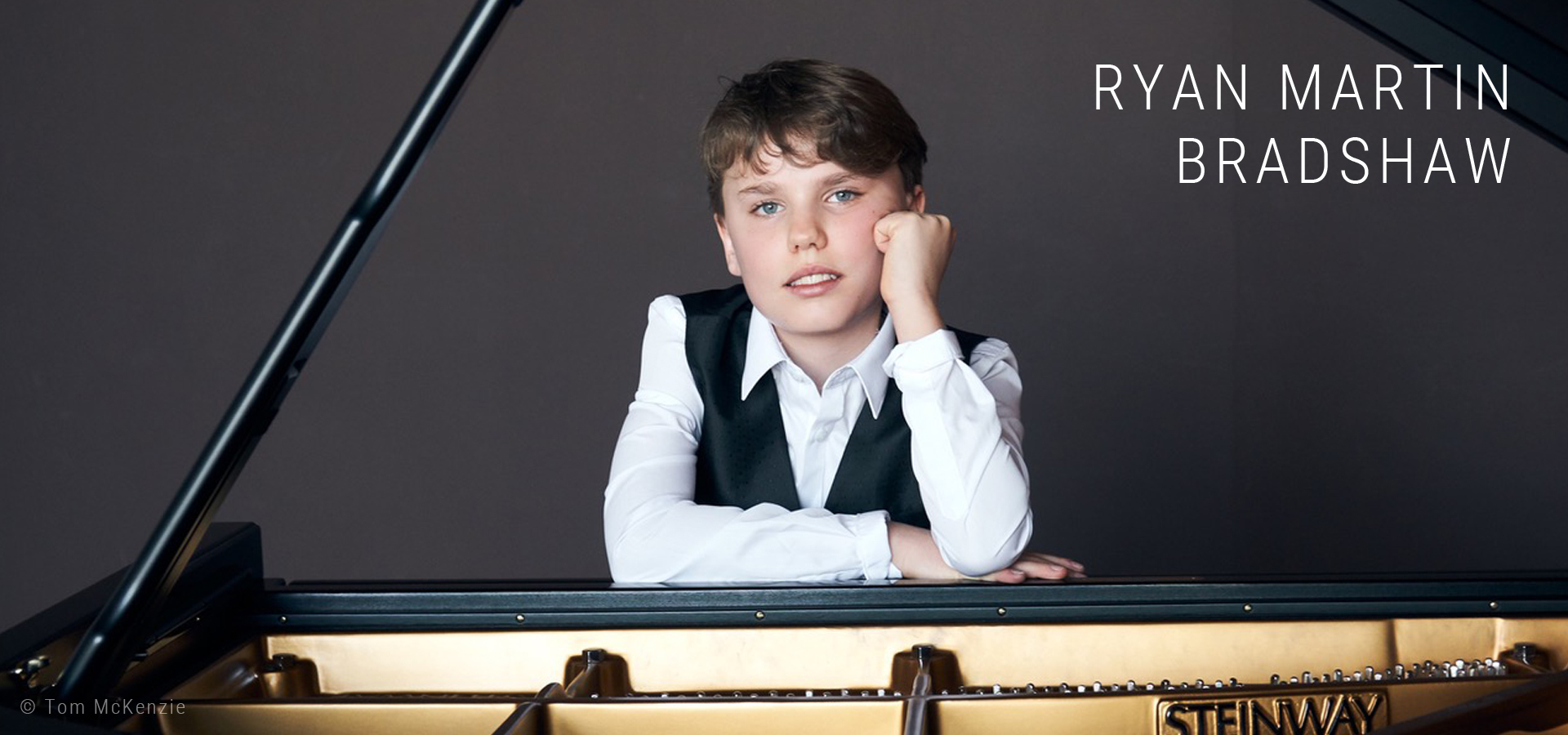 Robin Wohner & Ryan Martin Bradshaw
3rd of August – 16.30
Robin Wohner
Robin Wohner er 15-årig pianist, der startede med sit instrument i en alder af 7 år. I de sidste mange år har han deltaget i en række klassiske musikkonkurrencer heriblandt Unge Spiller Klassisk, Steinway Piano Festival og Berlingske Klassiske Musikkonkurrence, hvor han tidligere i 2019 vandt en guldmedalje og modtog den, da han optrådte i Tivolis koncertsal ved konkurrencens afslutningskoncert.
Ryan Martin Bradshaw
Ryan was born in Austria in November 2006 and has a dual Slovak/ Australian nationality. He started to play piano at the age of 6. Since 2016 he is pursuing his musical education at the University of Music and Performing Arts Vienna in the class of highly gifted of Vladimir Kharin.
Despite his young age, Ryan is already a laureate of 15 International Piano Competitions. The most recent achievements are first prizes at the 27th Fryderyk Chopin Piano Competition in Szafarnia, 3rd Krainev International Piano Competition in Moscow, and also got awarded 2nd prize, Carl Nielsen prize and Audience prize at the 5th Aarhus International Piano Competition. Other competitions includes 5th International F. Liszt Piano Competition in Weimar, Piano Competition in Enschede, Bela Bartok Competition in Graz, Grand Virtuoso in Zagreb, etc…..
Ryan played with orchestra several times since the age of 8. He played with Russian Philharmonic Orchestra under Vladimir Spivakov at the Svetlanov Hall in Moscow where he performed 2nd Chopin concerto. He also performed with Slovak Chamber Orchestra at the Great Philharmonic Hall in Bratislava, with Prague Sinfonietta in Prague, with Franz Schmidt Chamber Orchestra in Vienna and with Sinfonietta dell Arte in Austria and Slovakia.
Ryan gave his first piano recital at the age of 10 and he concerted in Brahms saal and Glass Hall of Musikverein Vienna, , Musiktheater Vienna, , Salzburg Mozarteum, Franz Liszt Academy in Budapest,Great Hall of Slovak Philharmony in Bratislava, in Roveretto Italy during the Mozart Festival, in Justiz Palast Vienna, Albertina Vienna, Ehrbaar saal in Vienna, etc…
Ryan took part in Summer Performing Arts Piano master classes with Juilliard school in Geneva. He also particpated in master classes with Grigory Gruzman and Stephan Moller.
Ryan was honored to play to Martha Argerich at the University of Music in Vienna at the Liszt hall.