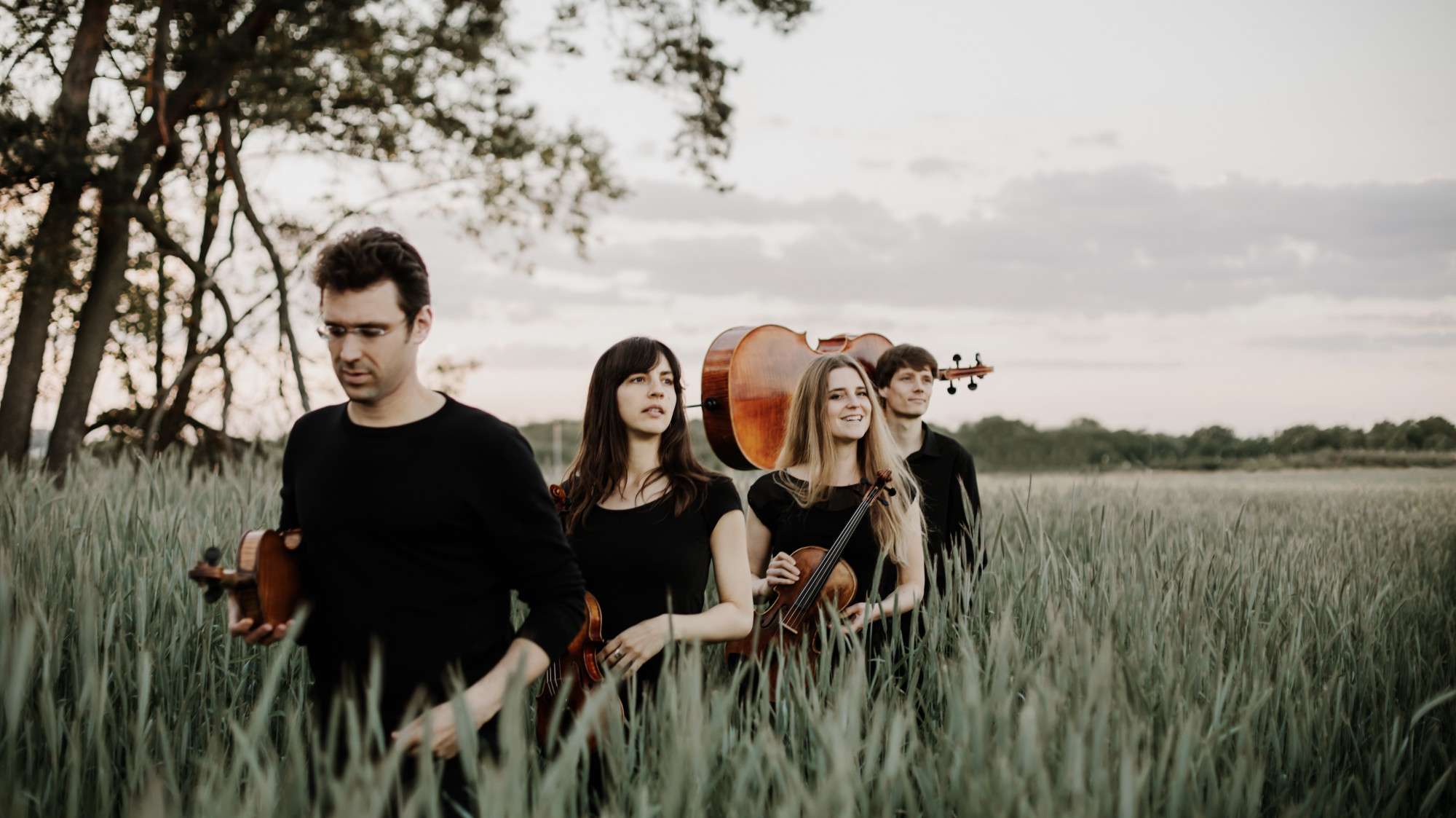 Orbis Quartet
17. august – 19.30
"Their music radiates in an extraordinarily transparent and expressive way" (Südwest Presse) "hauntingly beautiful...vitalizing like a double espresso" (Tiroler Tageszeitung) "impressively nonchalant, impressively entertaining" (Der Tagesspiegel) – this is how the press describes the Orbis Quartet. The Berlin-based quartet specializes in a unique combination of classical string quartet repertoire and self-arranged works from various musical styles - both of which are not only played, but sung a cappella. The all-encompassing dimension of their repertoire gave rise to their name Orbis - Latin for "earth's circle".
After its founding 2014, the quartet won the second prize at the International Brahms competition in Pörtschach after only five months of existence. In 2015 they took home first place and the special prize at the International Beethoven Competition in Krakow, Poland. This was followed by live radio performances on the German Radio stations rbb, NDR Hamburg, the Radio Philharmonic Katovice, and also invitations from well-known festivals such as the Tiroler Festspiele Erl, the Chamber Music Festival Salzburg, the Brandenburg Summer Concerts, the Copenhagen Summer Festival and the Montreal Chamber Music Festival.
Their most important musical influences come from Prof. Friedemann Weigle (Artemis Quartet), through chamber music studies at the University of Music Mozarteum Salzburg under Prof. Rainer Schmidt (Hagen Quartet) and the University of Music "Hanns Eisler" Berlin under the guidance of Prof. Eberhard Feltz and Prof. Andreas Reiner (Rosamunde Quartet). During the course of the European Chamber Music Academy they greatly benefitted from the tuition of Prof. Hatto Beyerle (Alban Berg Quartet) and Prof. Johannes Meissl (Aris Quartet).
Orbis's members' mission is to make classical music more accessible to a wider audience, playing their innovative concert programs not only in traditional venues but also in unusual places such as bars and clubs. They've also struck a chord with young music-lovers through their involvement in educational projects like the Berlin Children's Philharmonic.