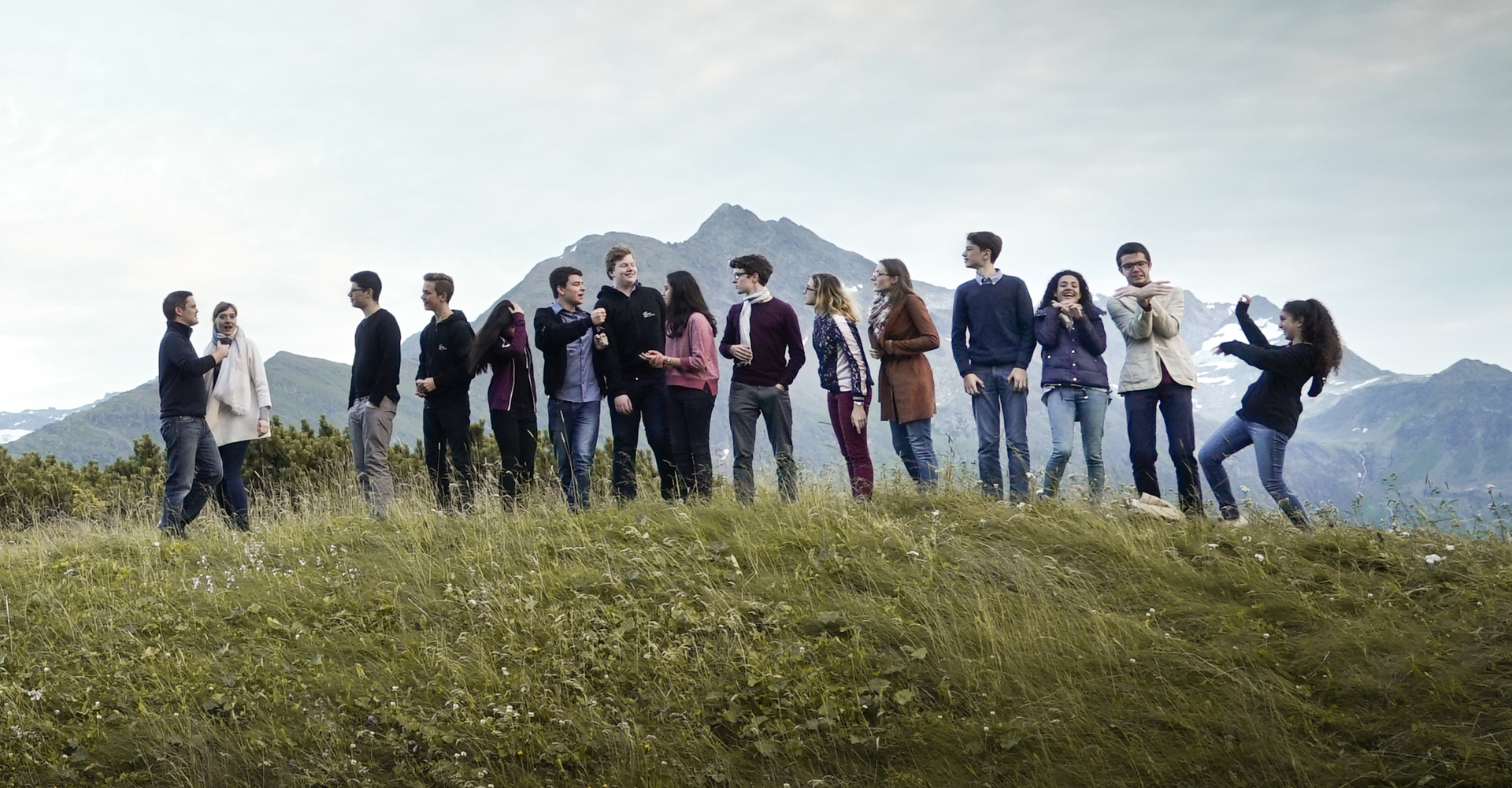 © Paul Fenkart/BFMI
LGT Young Soloists
12. august - 19.30
The award-winning string ensemble LGT Young Soloists (sponsored by LGT Private Banking) is made up of highly gifted young soloists aged 14 to 23 and brings together musicians from more than 15 nations.
Unique throughout the world, the project gives high-carat young talents the opportunity to perform regularly on the world's leading stages, enthralling audiences with their highly professional performances as soloists, chamber and orchestral musicians: "If you didn't know that young teenagers are playing here, you would think you were in the midst of a top ensemble" (das orchester, 2017).
The year 2021 included many highlights: legendary composer Philip Glass has written a new string symphony, which has been premiered in September at Vienna's Musikverein and the Royal College of Music in London. Further concerts and tours took the ensemble to the Young Euro Classic Festival at the Konzerthaus Berlin, the Music Festival in Merano, the Elbphilharmonie Hamburg, the Stefaniensaal in Graz and many others.
During past seasons, the LGT Young Soloists have appeared at Berlin's Philharmonie, the Tonhalle Zurich, Vienna's Musikverein, Hamburg's Elbphilharmonie, the Philharmonie Luxembourg, De Doelen in Rotterdam, the Victoria Hall in Singapore and at renowned festivals such as the Rheingau Music Festival, Woordfees Festival in South Africa, the Dresden Music Festival and Abu Dhabi Classics.
Guest soloists have included renowned personalities such as Alma Deutscher, Juliane Banse, Stephan Moccio, Esther Yoo and Martin James Bartlett.
Only two years after they were founded, the LGT Young Soloists were the world's first youth orchestra to record for RCA Red Seal. The ensemble's discography already includes six albums, the most recent being the world premiere recording of Philip Glass' 14th Symphony, which the composer wrote especially for the LGT Young Soloists.
Commemorating Beethoven's 250th birthday in 2020, the LGT Young Soloists released Beethoven RECOMPOSED on the Naxos label. The CD topped the Apple Music Video Classical Charts in more than 40 countries, garnering outstanding reviews from international music journalists.
Further albums include Souvenir, which was released in 2019 and features encores by composers such as Piazzolla, Kreisler, Massenet and others. Nordic Dream (2018) presents works by Scandinavian composers and was acclaimed by the media and nominated for an Opus Classic in three categories: "Here is an ensemble consisting mostly of teenagers that is overtaking seasoned professionals." (BR-Klassik, CD-Tipp, May 5, 2018). The albums Russian Soul (2017), Italian Journey (2015) and a live DVD concert recording released by C Major Entertainment (2017) complete the ensemble's discography.
The violinist and pedagogue Alexander Gilman and the pianist Marina Seltenreich partnered with LGT Private Banking in 2013 to unite high-carat young soloists in one ensemble.