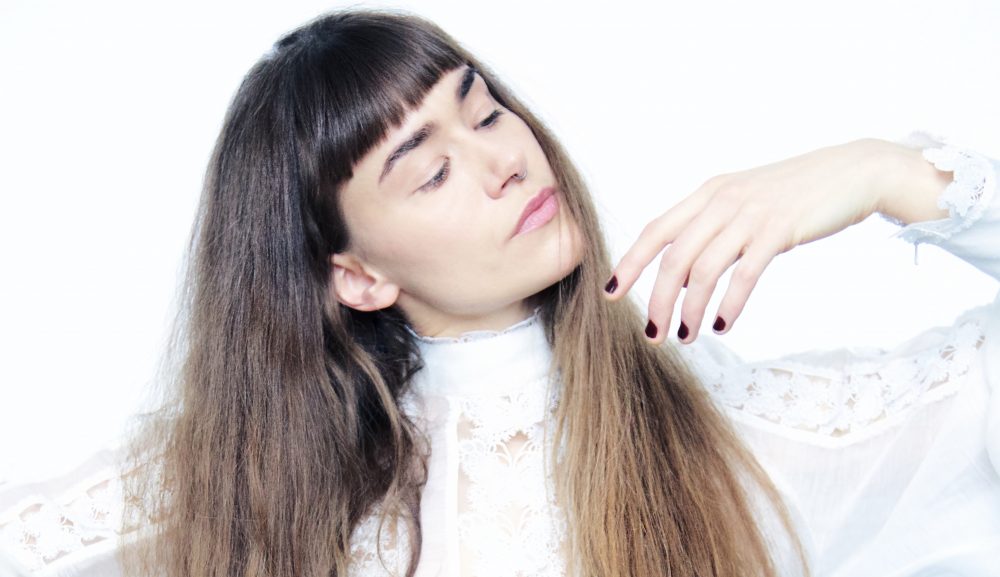 Josefine Opsahl
9. august - 19.30
Josefine Opsahl (b. 1992) is a remarkable artist and composer who connects music, art, performance and spaces in her works. She extends her classical musical training, knowledge of its history, perception of art and self into different new medias of expression. At the core of her work lies a strong will for using her art to examining and rising ethical and social questions as also shows in her effort to share her thoughts and music across cultural and societal structures.
With a liberating openness to sounds, genre, the use of electronics and her main instrument the cello Josefine's works unfold in the intersection between tradition and renewal, expertise and intuition, the score and the improvised in a search for where musical expression, art, society and we ourselves are headed as beings and creators.
Her musical skills, creative approach and performative qualities have positioned her, her projects and ensembles as some of the leading forces on the international scene. She has received a number of prizes for her work – latest the Wilhelm Hansen Foundation's Scholarship of honour 2020, Leonie Sonning Music Prize's Talent Prize 2021 and Odd Fellow Ordenens Musikpris 2021.
Being a conscious, contemporary musician she writes, curates, improvises and performs equally and extends her musical worlds through collaborations with other artists, curators, festivals and spaces beyond the grid of genres and expressions.
This has resulted in commissions for museums, galleries and festivals such as Festival Música Estranha (BR), DEIÀ International Music Festival (ES), The National Gallery of Denmark, Thorvaldens Museum and the UTZON Centre (DK).
As a composer she created major works for special occasions like 'Drei Bewegungen des Elektrischen Körpers' (2021) for The Copenhagen Royal Chapel Choir, The Royal Danish Ballet in choreography by Artistic Director Nikolaj Hübbe and The Royal Guard's Orchestra that was commissioned and premiered in honor of Her Majesty The Queen of Denmark at her state visit in Berlin November 2021
– 'DrømmeDøden' (2021) chamber opera for Nordic Opera premiering at Den Ny Opera, Skuespilhuset at The Royal Theatre in Copenhagen and Folkoperan in Stockholm May-June 2022
– 'I Walk I Bleed' (2020-2021) concert and performance for 10 celli at Click Festival 2020, repremiere at Sort/Hvid 2021
– 'Noli Turbare Circulos Meos' (2019) for the Esbjerg Ensemble (DK)
– 'EKKLESIATERION' (2021) for solo cello and quadrophonic speaker setup for Intonal Festival in Malmö (SE).
Her works has been performed throughout Europa, in China, Brazil and Argentina and her album releases have received rave reviews and awards, recently the Round Glass Music Award (US) and the Danish Radio P2's Listeners' Prize.
Josefine Opsahl has given lectures in Shanghai, at The Royal Danish Academy of Music, The Royal Danish Academy of Fine Arts and The University of Copenhagen. She studied classical and contemporary cello playing at the Royal Danish Academy of Music (DK) and Northwestern University (IL, USA) and holds an Advanced Postgraduate Soloist degree within Contemporary Creative Art from University of Southern Denmark.