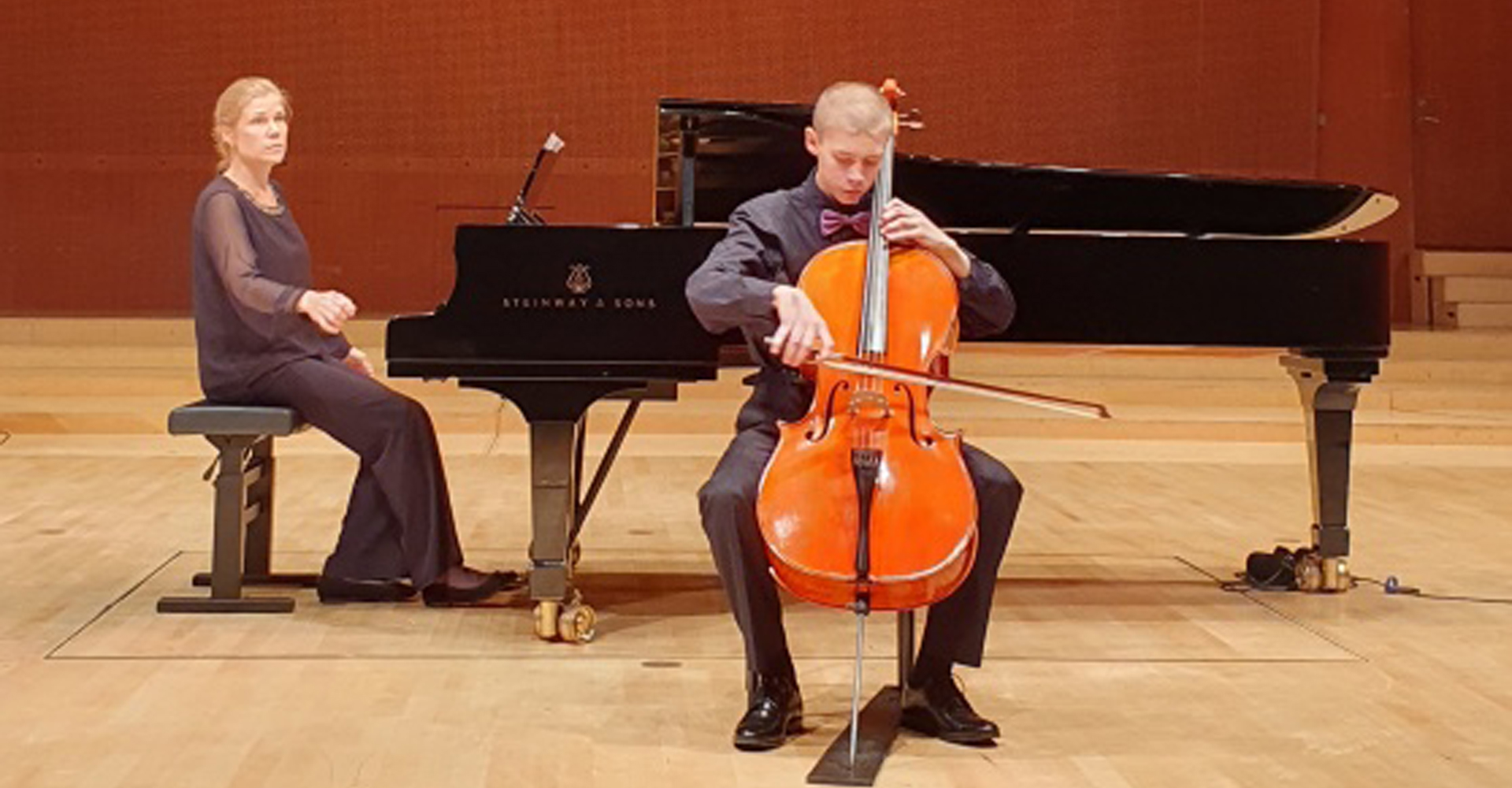 Øresunds Solist prisvindere
Eric Drougge cello og Stefan Burchardt violin

Eric Drougge is a 15 year old Swedish cellist. He began studying the cello at the age of four and has been tutored by Petra Hellquist, Peter Schöning and Ingemar Brantelid. Now Eric is studying for professor Niels Ullner in Copenhagen.
He has been awarded prizes at many competitions such as 1 prize at the Stockholm International Music Competition in 2015 and 2017, 1 prize at the Berlingske Klassiske Musikkonkurrence in 2019, 1 prize and Talent prize at Öresunds Solist in 2020 and gold medal at Det Kongelige Danske Musikkonservatoriums Klassiske Musikkonkurrence in 2020.
Eric has received numerous scholarships during the years supporting his cello studies and at YOMA, Young Musicians Academy in Vänersborg, Sweden, Eric has received masterclasses from for example Mats Lidström, Royal Academy of Music, London.
His favourite composers are Bach, Elgar and Haydn and he performs on a cello by Giovanni Lazzaro, Padua, 2002. Eric is looking forward to the upcoming years and is striving to be a professional cellist in the future.
Homepage: www.ericdrougge.com