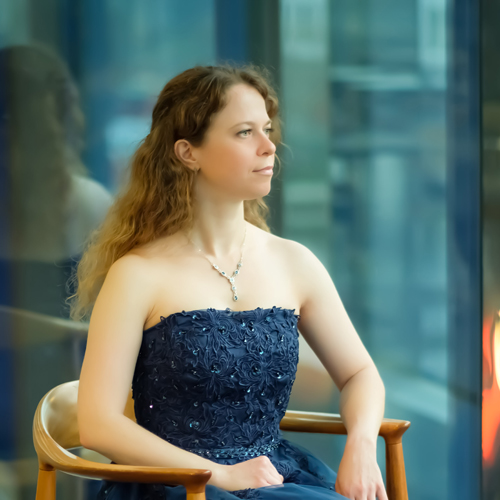 © Dmitri Golovanov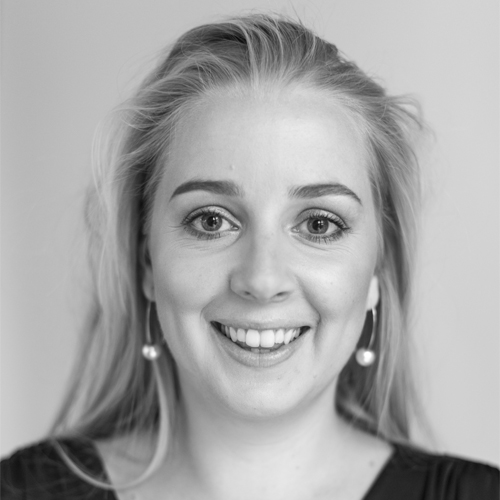 © Rune Johansen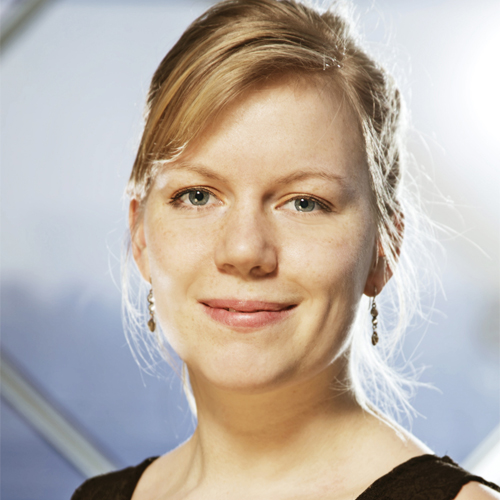 © Per Morten Abrahamsen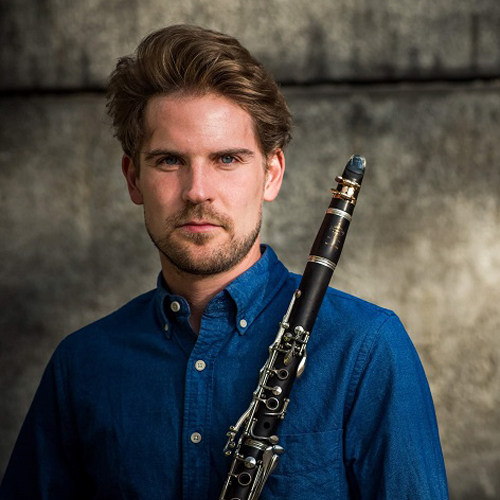 © Bobbi Barbarich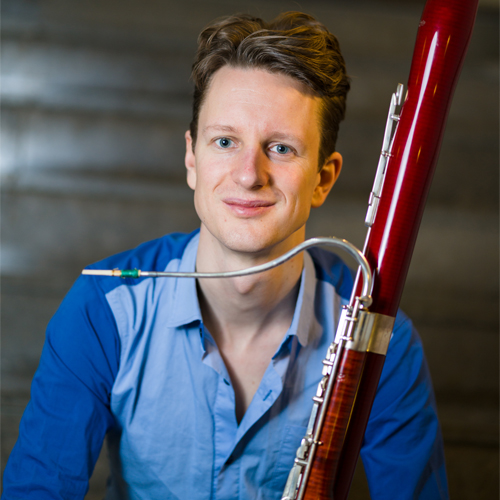 © Tor Raswil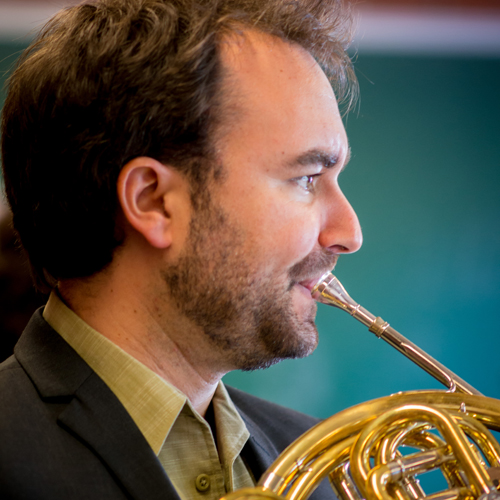 © Stéphane Tran Ngoc
CLAUDIO FLÜCKIGER
Claudio Flückiger began to play the horn at the age of 10 years at the local music school in his hometown near Zurich, Switzerland. After completing gymnasium he joined Radovan Vlatkovićs horn class for both a bachelor and a master degree at the Zurich University of Arts. Besides that, he played 2 years as an Academist in the Operahouse of Zurich and for several years in the Gustav Mahler Youth Orchestra.
Already half a year before he finished his studies, he became solohorn at the Tiroler Sinfonieorchester Innsbruck, and since March 2011 he fills the same position in the Royal Danish Orchestra, the opera orchestra in Copenhagen.
A special interest of his is the performance on period instruments. Technique and style of the natural horn has always been a big part of his studies and career.
With the world premiere of the commissioned horn concerto by Swiss composer Hans Stähli in autumn 2017 in Coburg he is also dedicated to the expansion of the contemporary repertoire for the horn.
EVA STEINAA
Eva Steinaa (f. 1993) begyndte sin obo-undervisning som 9-årig på Købehavns Musikskole hos musikskolelærer Eva Holck. Som 15-årig blev hun optaget på Sankt Annæ Gymnasiums MGK-linje og har modtaget undervisning af solooboist i Det Kongelige Kapel Joakim Dam Thomsen og træblæserprofessor Max Artved.
Som 17-årig blev Eva Steinaa optaget på Det Kongelige Danske Musikkonservatorium og går nu i solistklassen samme sted. Siden 2015 har hun desuden modtaget undervisning af en af verdens førende oboister, solooboist fra Royal Concertgebouw Orchestra, Alexei Ogrintchouk.
Eva Steinaa har været solist med flere af landets symfoniorkestre, hvor hun bl.a. har spillet de to store obokoncerter af W. A. Mozart og Richard Strauss. Tre gange har hun været finalist og vinder af 2. pris i Øresunds Solistkonkurrencen samt vundet guld i Berlingske Musikkonkurrence i 2009. Eva Steinaa er flere gange blevet hædret med priser som f.eks. P2 Talentpris 2014 og i 2015 både Den Norske Solistpris, Gladsaxe Kommunes Musikpris og Léonie Sonning Talentpris på 60.000 kroner.
I juni 2013 fik Eva Steinaa kontrakt som 1. solo-oboist i Sønderjyllands Symfoniorkester, og i oktober 2013 vandt hun stillingen som 1. solo-oboist i DR SymfoniOrkestret.
GALYA KOLARIVA
Bulgarian-born pianist Galya Kolarova received her musical education in Bulgaria, Denmark, Italy and Austria under the tutelage of Zdravka Nikolaeva, Atanas Kurtev, José Ribera, Konstantin Bogino, Bohumila Jedlickova and Gerhard Schulz.
Ms. Kolarova was a prize winner in numerous international competitions - among others: 1st prize for soloist with orchestra at Festival Musica in Laguna in Italy for her interpretation of Chopin's Piano Concerto No.2, op.21; 2nd prize at Nordic Piano Forum in Copenhagen, Denmark; winner of MODO's competition for educational project for children in Bulgaria.
In 2006 Ms. Kolarova was selected to participate in a Documentary Movie about prof. Pnina Salzman, a renowned Israeli pianist and piano teacher who had a major influence on Ms. Kolarova's view on Chopin's music and interpretation.
Ms. Kolarova enjoys a successful international career and has performed both as a soloist and a chamber musician in prestigious concert halls throughout Europe, Asia and the Middle East.
Ms. Kolarova was invited to perform in festivals such as: "Festival Turina" in Seville, Spain; "Aurora Chamber Music Festival", "Piano Festival in Helsingborg" - in Sweden; "Eilat Chamber Music Festival" in Israel; "Le X Giornate Festival", "Lucca Estate Festival", "Musica in Laguna Festival", "Grumo Festival" - in Italy; "Kuhmo Chamber Music Festival" in Finland; "8. Internationalen Kammermusikfestival Schloss Wonfurt", "30 Tage Kunst", "Klassik in Moabit" - in Germany; "Vendssyssel Festival", "Sorø International Festival", "Bornholm Summer Classics", "Suså Festival" in Denmark; "Concordia Festival" for contemporary music and art in Bulgaria.
Ms. Kolarova performs regularly chamber music concerts with musicians from The Royal Concertgebouw Orchestra, The Berlin Philharmonic, DRSO, Det Klg. Kapel, Cph Phil and others.
Ms. Kolarova has collaborated with conductors as Dmitri Kitajenko, Andras Schiff, Barbara Hannigan, Fabio Luisi, Henrik Vagn Christensen, Maria Badstue, Thomas Søndergård.
Ms. Kolarova has been a collaborative pianist for competitions as ARD International Competition 2017 in Germany; Carl Nielsen Violin Competition 2019 in Denmark; Pancho Vladigerov Violin Competition 2019 in Bulgaria; Tchaikovsky XVI International Competition 2019 in Russia.
Besides performing, Ms. Kolarova regularly gives piano masterclasses throughout Europe.
Ms. Kolarova has recorded CDs for Claudio Records and Brilliant Classics.
Some of the major foundations in Denmark support Ms. Kolarova's projects and artistic activities, among others: Augustinus Fonden, Tytte og Lillemor Faurschous Mindelegat, Aage og Johanne Louis-Hansens Fond, Pianistinde Esther Vagnings Fond, Karen og Arthur Feldthusens Fond, Fru Hertha Duus's Mindefond, Ellen og Valdemar Jensens Musiklegat.
JOHNNY TEYSSIER
French-American clarinetist JOHNNY TEYSSIER is the principal clarinet of the Danish National Symphony. He has previously held the principal clarinet position in the Malmö Symphony and the Minnesota Opera Orchestra, and has been guest principal with the Rotterdam Philharmonic.
Johnny began playing clarinet at the age of eleven, studying with Dwayne Van Wyhe and Burt Hara, and attended the Interlochen Arts Academy as a student of Nathan Williams. At the age of seventeen, he was admitted to the Curtis Institute of Music in Philadelphia where he studied with Donald Montanaro, Pamela Frank and Ford Lallerstedt. In 2011, he completed an Artist Diploma at the Colburn School in Los Angeles, where he studied with Yehuda Gilad.As a soloist, he has appeared with the Danish National Symphony, the Malmö Symphony, the Saint Paul Chamber Orchestra, the Irish Chamber Orchestra, and the Hilton Head Symphony, and has played solo recitals throughout the United States and Europe. He is the winner of the Ico Ardán Award from the Irish Chamber Orchestra and a recipient of the Juventus Prize in Cambrai, France. An equally committed chamber musician, Johnny is a founding member of the Sixth Floor Trio, a chamber ensemble that explores diverse musical styles including Klezmer, bluegrass, rock and ancient music through original arrangements and improvisation. As a member of the trio, he is co-artistic director of GardenMusic, a new multi-genre music festival in Miami.
MARIA STEINAA
Maria Steinaa begyndte at spille fløjte som ni-årig på Sankt Annæ Gymnasium, hvor hun senere også færddiggjorde det konservatorieforberende grundkursus MGK. I en alder af 17, blev hun optaget som studerende på Det Kongelige Danske Musikkonservatorium med Toke Lund Christiansen som sin lærer.
Maria studerer nu på solistklassen i København med Ulla Miilmann og Anna Dina Schick Bjørn-Larsen som lærere. Sideløbende studerer Maria på solistklassen på Hochschule Für Musik Theater Und Medien i Hannover.
Maria har assisteret i mange forskellige professionelle orkestre både i Danmark og i Sverige og vandt i efteråret 2019 prøvetid som solofløjtenist i Göteborg Opera.
Derudover blev Maria i efteråret 2018 inviteret til at spille som solofløjtenist med Noord Nederlands Orkester, hvor hun bla. optrådte i Concertgebouw i Amsterdam. Maria har også assisteret som solofløjtenist i Malmö opera og har derudover haft kontrakt med Det Kongelige Kapel, hvor hun gentagende gange har assisteret hos dem.
Maria har også haft kontrakt og turneret rundt i Europa med den prisvindende Blæserkvintet Carion, der er kendt for at spille uden noder.
Maria har vundet flere priser ved Berlingske Tidendes Musikkonkurrence og i Øresunds Solist. Derudover har hun også deltaget i den Internationale Carl Nielsens Fløjtekonkurrence i 2014 og 2019 og i Crusells Internationale Fløjtekonkurrence i sommeren 2017.
I 2014 modtog Maria Léonie Sonnings stipendium og det store Jacob Gade Legat og har derudover modtaget flere legater fra Augustinus Fonden til lektioner med fløjtenister i udlandet. Maria modtog i 2018 Zontas kvindepris og DKDMs rejselegat til studier i Hannover. Desuden modtog Maria i maj 2019 Betty og Valdemar van Hauens Fonds legat, hvor hun som solist kvitterede med C. Reineckes fløjtekoncert i Tivolis koncertsal med orkestret Arco.
Maria har desuden deltaget i masterclasses og fået private lektioner med bl.a. Emily Beynon, Philippe Bernold, Mathieu Dufour, William Bennett, Denis Bouriakov, Vincent Lucas, Wissam Boustany og Pierre-Yves Artaud.
SEBASTIAN STEVENSON
Sebastian Stevensson föddes 1987 i musikfamilj i Sigtuna och började spela klarinett innan han som 10-åring bytte till fagott. Sebastian började sina studier på Kungliga Musikhögskolan i Stockholm 2004 för Knut Sönstevold innan han 2008 flyttade till Mannheim i Tyskland för att fortsätta sina studier hos Ole Kristian Dahl.