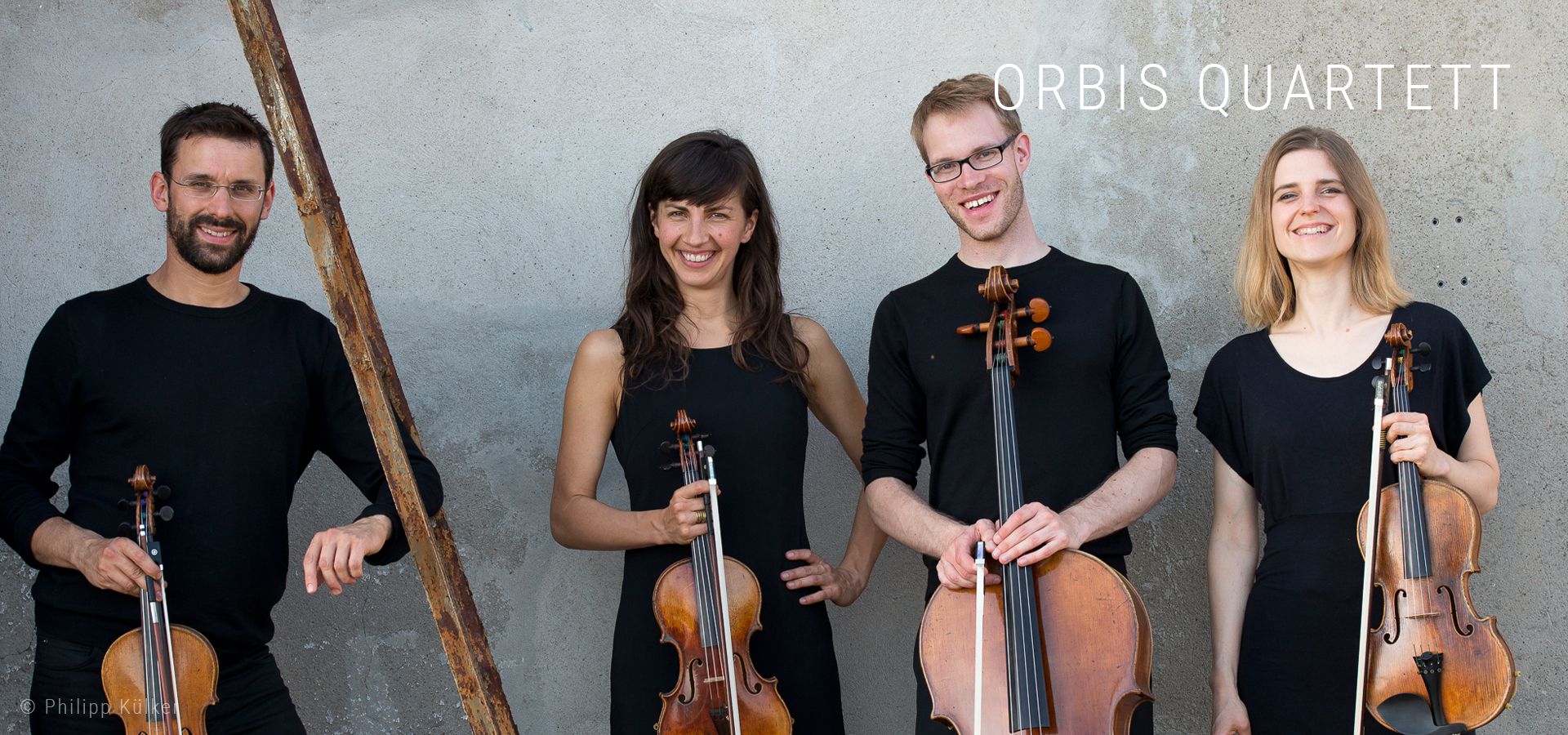 Orbis Quartett
2nd of August – 19.30
Founded in March 2014, the four young musicians of the ORBIS Quartett began classes with Professor Friedemann Weigle of the Artemis Quartet only a few months later. Within a short time, in September 2014, the ensemble presented themselves at the Johannes Brahms international competition in Pörtschach (Austria), winning second prize in the category of chamber music.
Since October 2014, the quartet is studying a Master's degree of string quartet with Professor Rainer Schmidt (Hagen Quartett) at the Universität Mozarteum in Salzburg. The four are currently aspiring members of the European Chamber Music Academy (ECMA) in Vienna, which was founded by Hatto Beyerle (Alban Berg Quartett). They have worked with Prof. Johannes Meissl, Prof. Patrick Jüdt, Prof. Petr Prause and Prof. Hatto Beyerle among others.
In September 2015 the ensemble won first prize as well as the special prize of the city of Kraków at the International Beethoven Chamber Music Competition in Poland in the string quartet category.
ORBIS love to learn pieces by heart, to the extent that they often play entire concerts without sheet music. This frees the musicians to project the music and inspire people of all ages and social backgrounds to listen to classical music – including those who would otherwise not come into contact with such music. The quartet wants to play not only in concert halls but also in bars, clubs, in the street and even in public transport stations. Not limited to purely classical music, they include arrangements from jazz and pop to free improvisations in their programs.
What does "ORBIS" mean?
The name "ORBIS Quartett" was created referring to the world-embracing dimension of music and in commemoration of Prof. Friedemann Weigle.