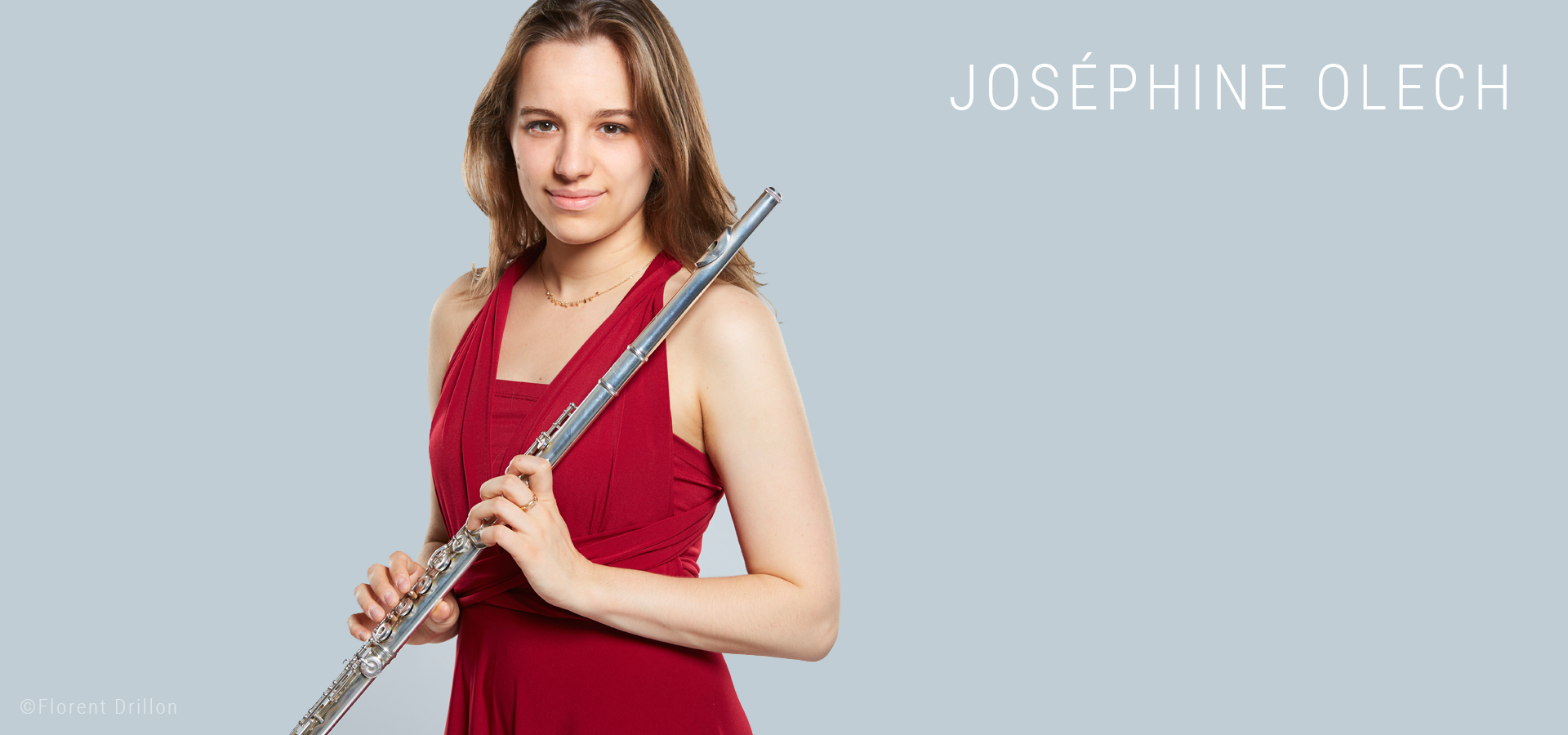 Joséphine Olech
5th of August – 19.30
Joséphine Olech is principal flute of the Rotterdam Philharmonic Orchestra since 2017.
In April 2019, she won the first prize, orchestra prize and junior jury prize in the Carl Nielsen International Competition.
During her studies in Paris Conservatoire with Sophie Cherrier, she won several competition prizes, including the 3rd prize of Prague Spring International Competition (2015), and the 1st prize and audience prize in FMAJI competition (2014).
In 2018, she was nominated as ADAMI Révélation Classique in France.
She had previously been a member of the Royal Concertgebouw Orchestra Academy (Amsterdam), and had played as solo flute in the Gustav Mahler Jugendorchester for three years.
Joséphine recorded her first CD, « Souvenirs de Hongrie », together with Juliette Hurel (flute) and Sélim Mazari (piano), in 2011.
She regularly performs in various chamber music formations, with, amongst others, Sélim Mazari, Juliette Hurel, Anaïs Gaudemard (harp) and Julien Hervé (clarinet). Joséphine also co-founded the Alma Mahler Kammerorchester in 2017, a chamber orchestra involving young professional musicians from many different European countries.