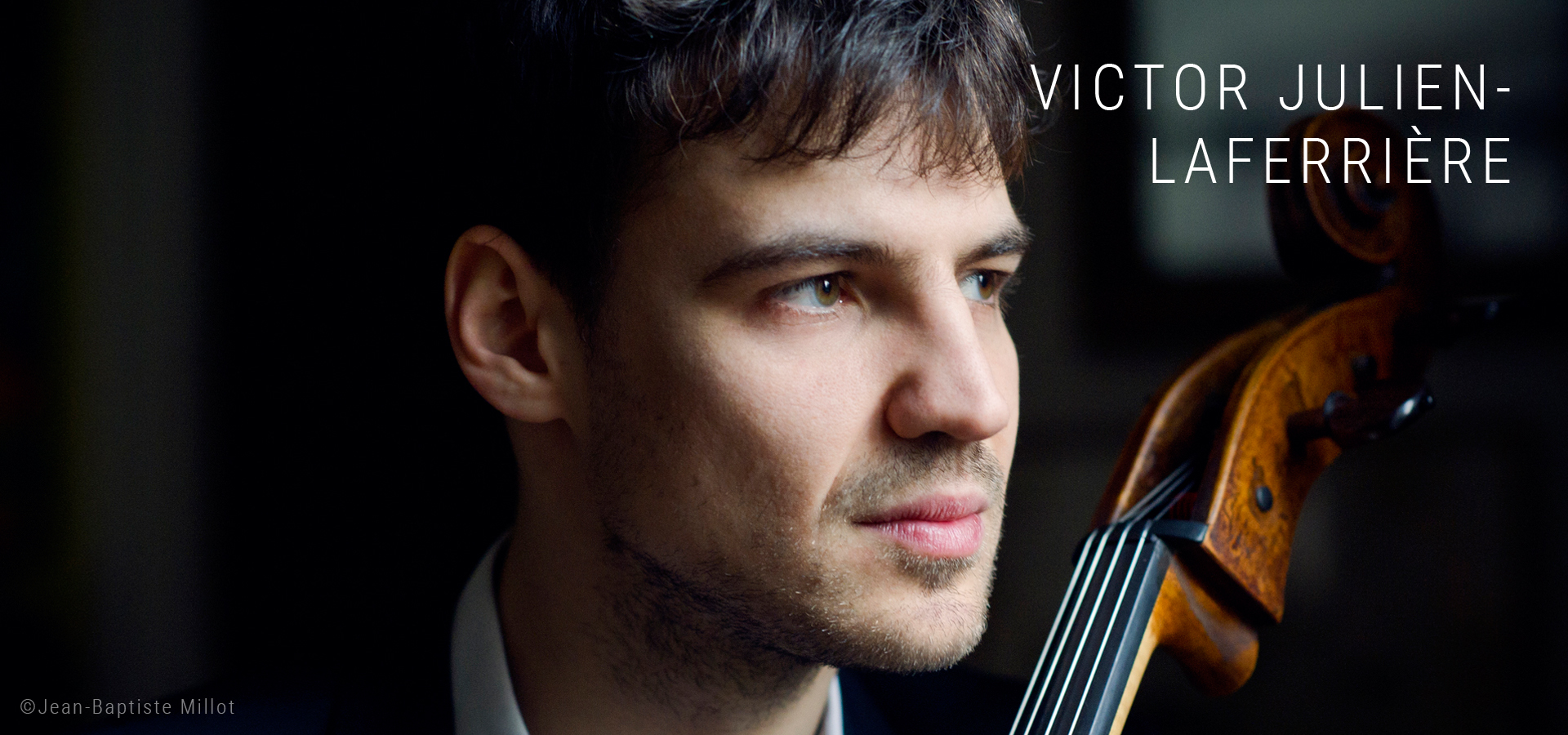 Victor Julien-Laferrière & Theo Fouchenneret
1st of August – 19.30
Victor Julien-Laferrière has this evening been named the winner of the Queen Elisabeth Competition 2017. The 26-year-old French cellist triumphed in finals, held throughout this week in Brussels' Palais des Beaux-Arts, performing the compulsory commission by Toshio Hosokawa and Shostakovich's First Cello Concerto with the Brussels Philharmonic conducted by Stéphane Denève. He receives a grand prize of €25,000 and concert opportunities.
Second prize, worth €20,000, was awarded to 22-year-old Japanese cellist Yuya Okamoto, while third prize, worth €17,000 went to 22-year-old Colombian cellist Santiago Cañón-Valencia. 22-year-old Aurélien Pascal from France, 25-year-old Ivan Karizna from Belarus and 22-year-old Brannon Cho from the US received the €12,000 fourth prize,€10,000 fifth prize and €8,000 sixth prize respectively.
The remaining six unranked finalists – Sihao He, Seungmin Kang, Maciej KuŠ'akowski, JeongHyoun Christine Lee, Yan Levionnois and Bruno Philippe – each received €4,000.
A former student of Heinrich Schiff at the University of Music and Performing Arts in Vienna, and of Clemens Hagen at the Mozarteum Salzburg, Julien-Laferrière won first prize at the Prague Spring Competition in 2012. He is a member of Trio Les Esprits, in residence at the Fondation Singer-Polignac.
This year's Queen Elisabeth contest, which took place from 8 May to 3 June 2017, was the first to be dedicated to the cello – the fourth instrument to be included in the annual competition, which up to this point has covered violin, piano and voice in a three-year cycle.
Sitting on the 2017 jury were: Gautier Capuçon, Marta Casals Istomin, Henri Demarquette, Roel Dieltiens, David Geringas, Natalia Gutman, Marie Hallynck, Frans Helmerson, Gary Hoffman, Anssi Karttunen, Mischa Maisky, Antonio Meneses, Truls Mørk, Jian Wang, Pieter Wispelwey and Arie Van Lysebeth (jury chair).